The President of Madagascar Andry Rajoelina officially launched a local herbal remedy that, he said, is capable of preventing and treating the new coronavirus (SARS-COV-2)!
" Tests were conducted: two people recovered thanks to this treatment ", confirmed Rajoelina, adding " This herbal tea gives results in just seven days ".
During the public launch of the drink, called " Covid-Organics ", he then stated that it is a natural herbal tea based on Artemisia annua , a plant used for millennia in Asia and subsequently in Africa, to prevent and treat Malaria, both in the form of herbal tea , as as a drug ( artemisinin extract ).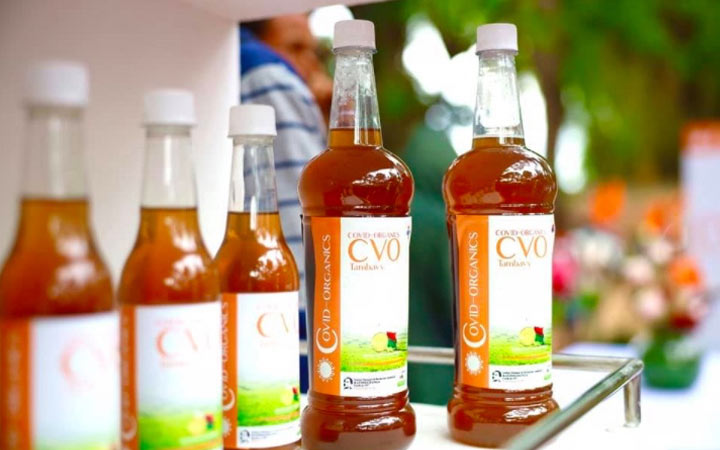 Finally he added: " I will be the first to drink this product in front of you, to show you that it is curative and has no contraindications ".
As expected the WHO (World Health Organization) did not like it (which is well known when it comes to natural remedies), replying with an official note:
" There is no scientific evidence to support these alternative remedies, showing that they can prevent, or even cure, the COVID-19 disease. Furthermore, some of these herbs may be unsafe for human health ".
But President Rajoelina is confident of his discovery and intends to distribute the Artemisia annua drink free of charge to the most needy and to children as a prevention .
Dr. Charles Andrianjara , director of IMRA (Malagasy Institute of Applied Research) said:
" Covid-Organics will be used as a prophylaxis, that is, for prevention. However, clinical observations have shown its effectiveness also in curative treatment ".
For the moment in Madagascar, out of a total of 26 million people, only 121 have tested positive for Coronavirus , among these 33 have recovered and no death has been recorded.
The country declared a national state of emergency after the first cases were confirmed on March 20, 2020, blocking the main cities of Antananarivo, Fianarantsoa and Toamasina.
However, from Monday 21 April, following the discovery of Covid-Organics – the drink based on Artemisia annua – the restrictions have been reduced.